*Sourced and edited by Dayana Sobri,
30th August 2010.
Head on down to Tokyo for some New Year shopping frenzy!!!!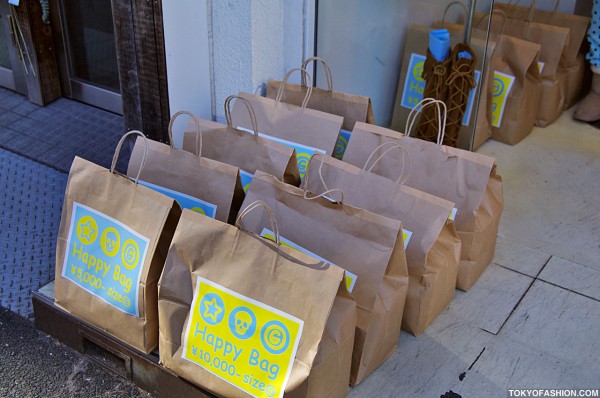 *Cute Lucky Bags at Gemini Shibuya.
For those of you who have never heard of the word
Fukubukuro
in your lifetime surely must know what it means now!It's especially crucial to die-hard shopaholics out there who wouldn't mind spending a dime to buy something so uniquely uncommon to our shopping tradition,except in Japan,of course.The Fukubukuro occurs during the days following New Year's Day in Japan.
Fukubukuro means Happy Bag,Lucky Bag or even Mystery Bag.The bags are filled with unknown goodies which worth far more than what you pay for them.The catch is that you don't know what's inside of the bags. So, you might get $100 worth of clothing for $10 – but it might be clothing that doesn't fit your body or your style. That said, for many the value outweighs the risk – and the surprise is part of the fun – so many Japanese girls look forward to the New Year sales. Popular shops and brands will often see people lining up hours – if not days – ahead of time. Fukubukuro are almost always in limited supply, so getting into the store before everything is gone is crucial if you're a serious shopper.
Getting excited and giddy already?Then book the next flight to Tokyo for some New Year 2011 action!To know more about Fukubukuro visit
www.tokyofashion.com.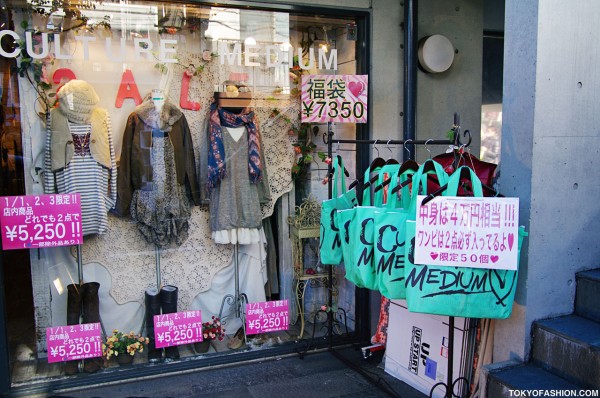 With a name like "Culture Medium", the bags have to be good!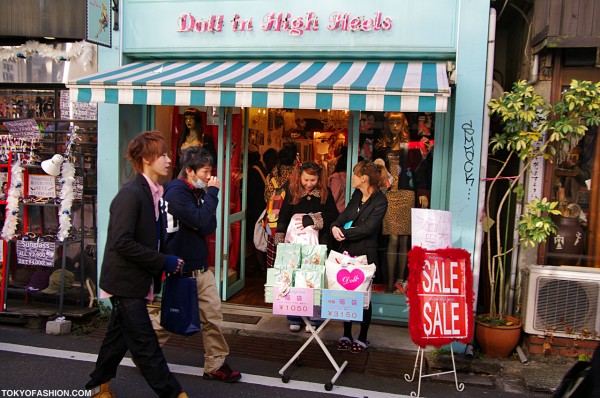 Doll in High Heels cute Happy Bags.
Big sale and Lucky Bags with ear muffs, gloves, and other warm gear.